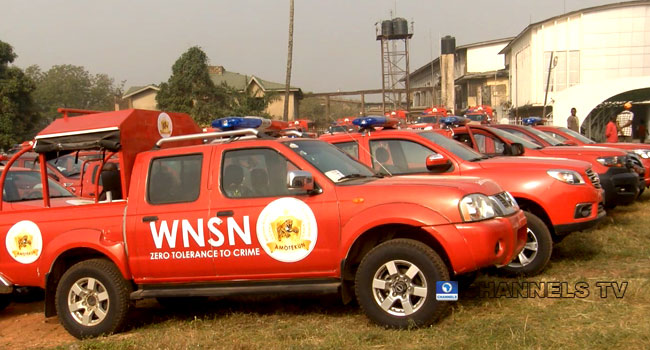 The Federal Government has declared 'Operation Amotekun' as an illegal outfit.
This was disclosed in a statement signed by the Special Assistant, Media and Public Relations (Office of the Attorney-General of the Federation and Minister of Justice), Dr. Umar Jibrilu Gwandu.
"The setting up of the paramilitary organization called "Amotekun" is illegal and runs contrary to the provisions of the Nigerian law," the statement read.
The security body was recently launched by the governors of the South-West states to tackle kidnapping and other criminal activities in the zone.
But the Federal Government maintained that "the Constitution of the Federal Republic of Nigeria 1999 (as amended) has established the Army, Navy and Airforce, including the Police and other numerous paramilitary organisations for the purpose of the defence of Nigeria".
According to the government, consequently, no other authority at the state level, whether the executive or legislature has the legal authority over defence.
Please follow and like us:
---