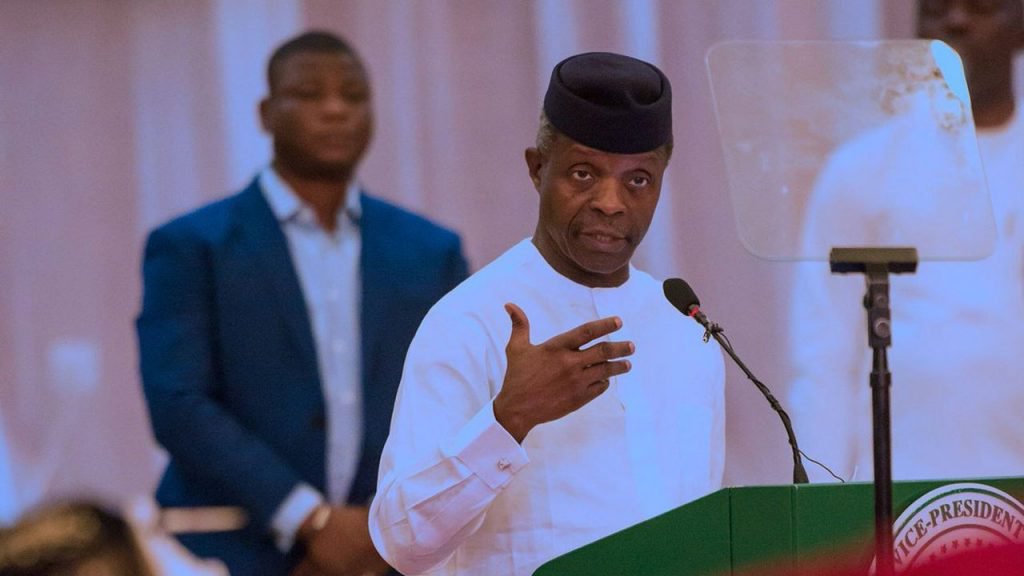 Vice President Yemi Osinbajo has called on leaders of the opposition Peoples Democratic Party, PDP, to make a decision to join the ruling All Progressives Congress, APC, at least before they die.
Speaking at an elaborate dinner to round off activities commemorating the 80th birthday celebration of the pioneer National Chairman of APC, Chief John Oyegun, the vice president also paid glowing tributes to the former party leader.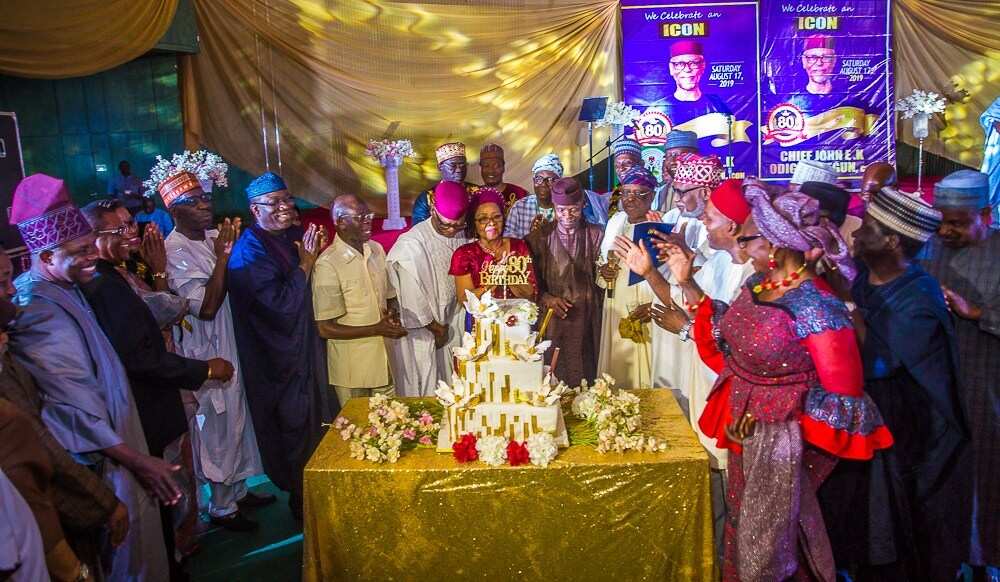 He said: "Let me tell the story of a politician who was a long time, life Republican politician in the US. He was lying down on his sick bed and was about to die and he said 'I want to change my party, I want to become a Democrat so that tomorrow it will be announced that a Democrat died not a Republican'. "You can see that we politicians are very faithful and very loyal, indeed. I can only ask our friends in the PDP to also ensure that they cross over before they die. It is time for them to cross over."
Turning to Chief Oyegun, the vice president said: "You always find him on the right side of history, as a founding member of Alliance for Democracy AD, member of NADECO and secretary of those abroad, founding member of APC and the first chairman, the one who led our party to that historic victory to unseat the ruling party.
However, the PDP in a statement by National Publicity Secretary, Kola Ologbondiyan, said: "Professor Osinbajo cannot comprehend the drumbeats playing across the nation. Only that can account for his wishful invitation to our party members to decamp to the failed APC. "Nigerians are looking toward the judiciary to return our party's stolen presidential mandate for the nation to come out of the woods, which the APC and Buhari's Presidency have plunged her."
SOURCE: Vanguard
Please follow and like us:
---