Senator Ndume Wants You To Pay Tax For Making calls, Using Data Or Watching Cable TV
Written by Smooth FM on October 3, 2019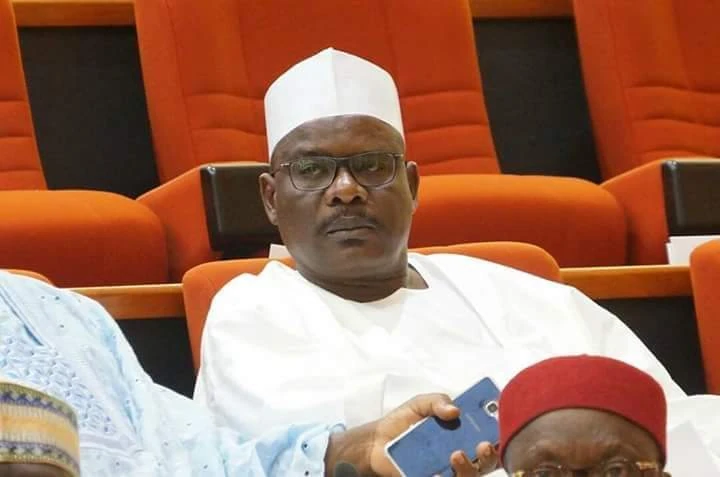 Former Senate Leader, Ali Ndume (APC, Borno South), is working on a bill that if passed, will impose taxes on communication and cable television services.
The bill scaled first reading on the floor of the senate on Wednesday, October 2, 2019.
The 'Bill for an Act to establish the Communication Service Tax' is the senator's idea of an alternative to VAT
After the senate took the first reading of the bill, Ndume told journalists that the imposition of tax on communication services was a better way of distributing wealth in a country that has been named as the poverty capital of the world.
He also stated that his bill would have minimal impact on the mass of the people. The bill is tailored to replace the 2.2 per cent increase in Value Added Tax (VAT) as proposed by the federal government.
According to Ndume, increasing VAT would leave Nigerians reeling from the effect, because it will invariably lead to inflation.
Ndume's bill will ensure that consumers pay a 9 percent charge when they make a call, consume data or subscribe to a cable TV platform.

The bill reads in part: "There shall be imposed, charged payable and collected a monthly Communication Service Tax to be levied on charges payable by a user of an electronic communication service other than private electronic communication services.
"The tax shall be levied on electronic communication services supplied by service providers.
"For the purpose of this clause, the supply of any form of recharges shall be considered as a charge for usage of electronic communication service.
"The tax shall be levied on such electronic communication services like voice calls, SMS, MMS, data usage – both from telecommunication services providers and internet service – as well as pay per view TV stations.
Please follow and like us:
---
Reader's opinions