Doctors Warn of Fires Caused by Cheap iPhone Chargers
Written by Smooth FM on July 30, 2019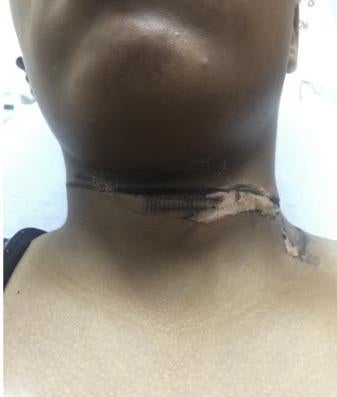 Your cheap phone charger can come with a hidden cost—as one 19-year-old woman unfortunately had to find out. According to her doctors, the woman's generic phone charger likely started a fire around her neck that left her with serious burns and sent her to the emergency room. Now they're warning people to be wary of these cheaper, often less safe products.
According to her doctor's report, the woman was lying on her bed when she suddenly experienced a severely painful burning sensation on her neck. She then went to the pediatric emergency department at the University of Michigan C.S. Mott Children's Hospital, where she was diagnosed with a second-degree burn that had wrapped around her neck.
Near as the doctors could tell, from what the woman told them, it's almost certain that her burn was caused when her generic iPhone charger—nestled under a pillow and plugged into an outlet—came into contact with the chain necklace she was wearing.
A recent study found that over half of generic iPhone chargers had failed a test for proper insulation. Without an insulation barrier, a high-enough current running through the charger could cause an electrical shock, even if the device itself is low voltage.
Please follow and like us:
---
Reader's opinions
---