#5Questions With Oyinkansola Fawehinmi
Written by Smooth FM on September 2, 2019
Fawehinmi Oyinkansola is synonymous to energy and passion. With keen interest in the entertainment and legal industrIes, she has been able to create a niche in both industries for herself. She obtained her LL.B and a Diploma in Security studies from Babcock University and was called to the Nigerian Bar in 2014.
She has worked as a road manager at Monarc Talent Agency (an affiliate of Aristokrat Records), G- WorldWide Entertainment as business manager and currently is the Managing Partner at Technolawgical Partners/LegalByte™ and Director of Operations and Administration at Incubation Factory Entertainment Limited.
Her clientele spans across the music, film and telecommunications industries where she has effectively brokered license, distribution and endorsement deals. She has an impressive personal and professional relationships with all her clients which ensures she creates a comfortable working relationship. She leads the music and film divisions of the firm.
What was it about entertainment law that sparked your interest? When did you feel like this was the right path for you?
I am fortunate to come from a family that chose the law as a tradition. So the law as a profession wasn't an unfamiliar territory for me. Throughout my undergraduate study, I was intrigued by the sociological jurisprudence quality of the law and how it progressively improved human interactions. I have always loved music and everything creative and always wondered how to merge both interests. When I found intellectual property law, it synced and clicked perfectly. So from my 300 level, I was so convinced that I wanted to be that rights activist for the creative person. I did my research and found my mentor Ms Uduak and studied her carefully.
2. What do you love most about your job?
I love the fact that I can come up with a gazillion ways to help a creative person make wealth from their intellectual work. I also love the fact that I get to punish people who don't like to respect the hard work behind creating an artistic work in any medium.
3. The practice of law and the entertainment industry are two very different worlds. Do you ever find it difficult working in a job that merges the two, or working with such highly creative individuals?
I have been fortunate enough to have my entry point into the industry via road management work that I did with Monarc Talent Agency that was ran by Peedi Picasso. So that gave me a good entry course into how to manage creatives and deal with creatives. So I am privileged to have learnt how to marry both industries and walking the fine line of legal ethics in general.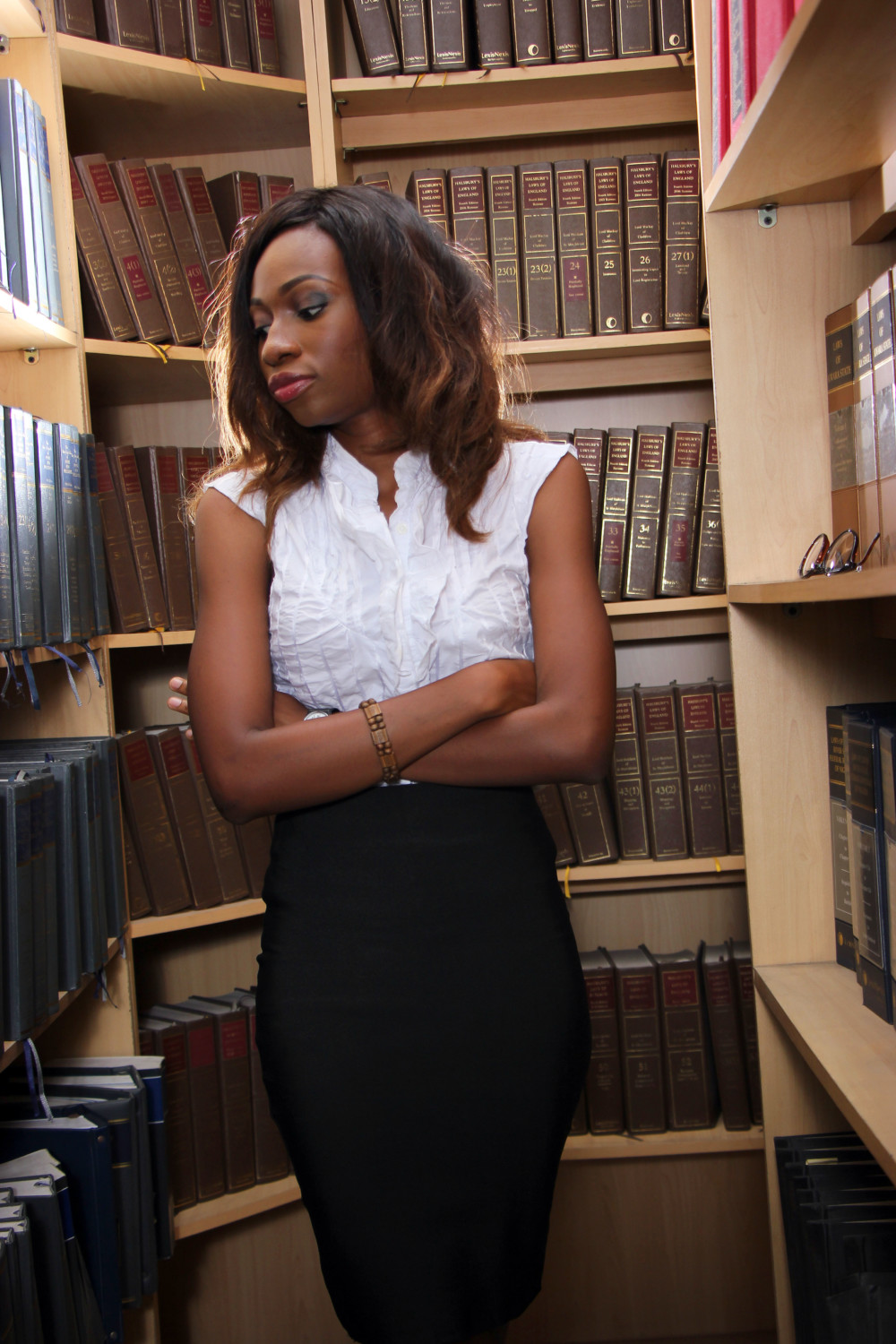 4. What's something you wish people were more aware of before pursuing a career in entertainment law?
I honestly wish my learned colleagues understand that entertainment law is HARD WORK and INNOVATIVE thinking. You can't come into this industry with the regular lawyer behavior which is wait to be hired, adopt a solution oriented approach. Also, approach the industry from a business point of view, get involved in the creative's business. Most importantly, it's a growing industry, it has the potential to be lucrative but isn't yet as lucrative as we want it to be. You need to hustle smart.
5. Do you have a particularly helpful networking tip for young lawyers in the entertainment industry?
Network outside of your lawyer's circle. My go to strategy is to listen to a lot of music, watch as many movies as I can, attend industry events as much as possible. These gives me conversation topics to engage a potential client when I meet them. I already know what to sell to them and how because I made them comfortable by explaining the beauty of their works.
Please follow and like us:
---
Reader's opinions